SOFFIT & FASCIA
Soffit is part of the roof and plays a large part in the ventilation of the attic. Below are some of the more common material we supply and install.
Aluminum has become a popular option as it is maintenance free and available in many colours.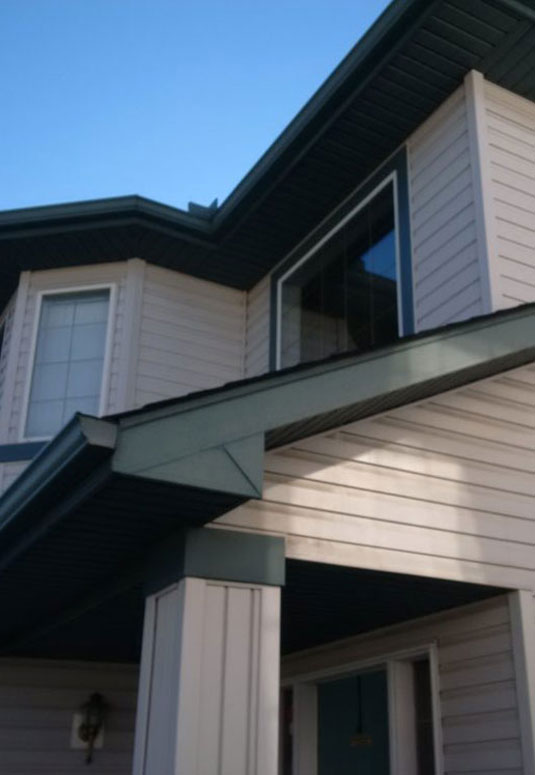 CEDAR
Cedar as an option has been around a long time and provides a classic warm look to any home. A multitude of stains expands the colour possibilities.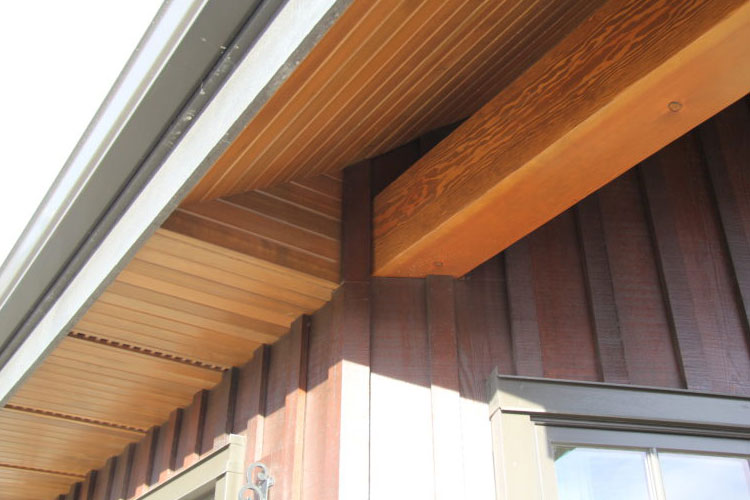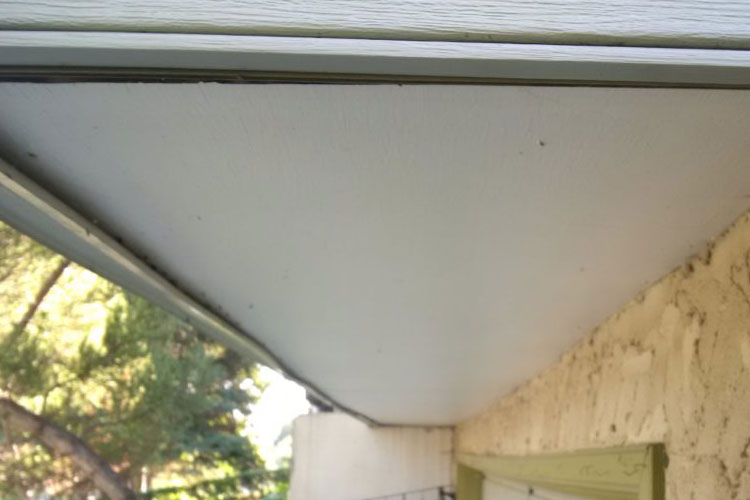 FIBRE CEMENT
Fibre cement is another great option that mimics the look of wood but is engineered to withstand typical wood associated problems like rot and bug infestations.
FASCIA
Fascia is the edge of the roof, and is actually referred to as sub-fascia, while the cladding used to cover it is called fascia. Here is a photo of LP SmartSide engineered wood fascia. It is 1″ and provides added dimension to the roof.