Eavestroughing
Considered a part of the roof, eavestroughing captures the rainwater off the roof and distributes away from the foundation of a house or building. Without it, water in the spring and summer would erode the landscaping and splash mud onto the walls. In the winter, eavestroughing prevents icicles from building up, eliminating the risk of them growing large and ultimately breaking off.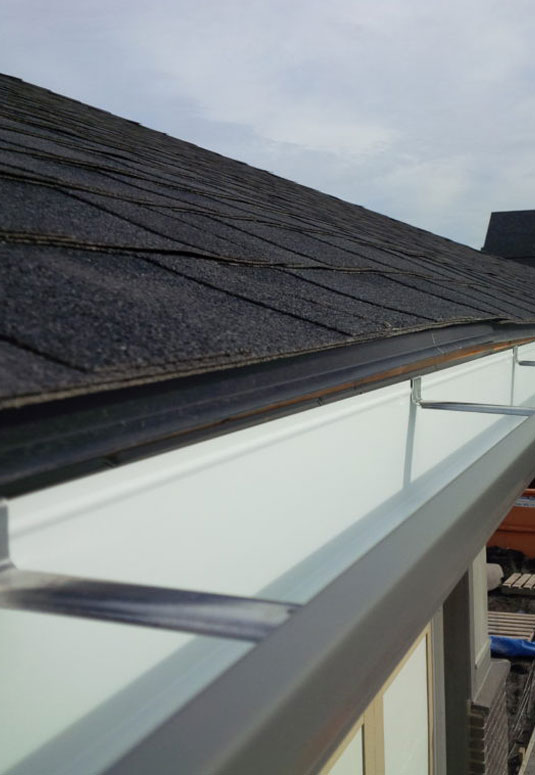 Valiant Exteriors Ltd. uses seamless gutter machine, which allow us to fabricate custom length gutter and eliminating unnecessary seams. Our machines our mounted in mobile trailers which allow us to fabricate everything on site, ensuring the fastest installation possible.
Our equipment allows us to manufacture two sizes of gutter, 5″ for most residential applications, and 6″ for larger roofs and commercial applications.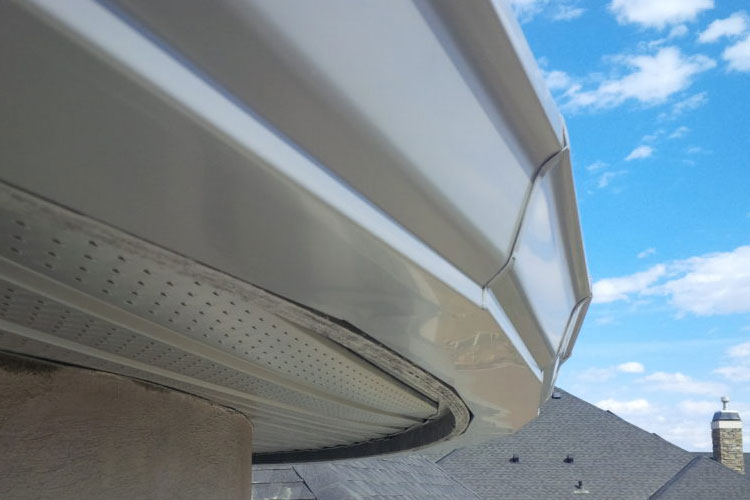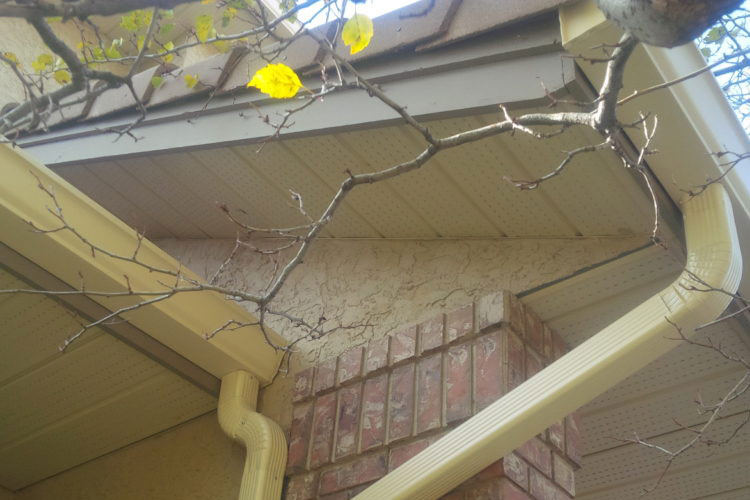 Our installers are knowledgeable and experienced in the installation of gutters and pipe and utilize techniques that ensure proper performance. We use high quality materials and sealants to ensure chances of leaks are minimized.