Considered a part of the roof, eavestroughing captures the rainwater off the roof and distributes away from the foundation of a house or building. Without it, water in the spring and summer would erode the landscaping and splash mud onto the walls. In the winter, eavestroughing prevents icicles from building up, eliminating the risk of them growing large and ultimately breaking off.
PORTABLE COLD FORMING TECHNOLOGY
Valiant Exteriors Ltd. uses seamless gutter machine, which allow us to fabricate custom length gutter and eliminating unnecessary seams. Our machines our mounted in mobile trailers which allow us to fabricate everything on site, ensuring the fastest installation possible.
Our equipment allows us to manufacture two sizes of gutter, 5″ for most residential applications, and 6″ for larger roofs and commercial applications.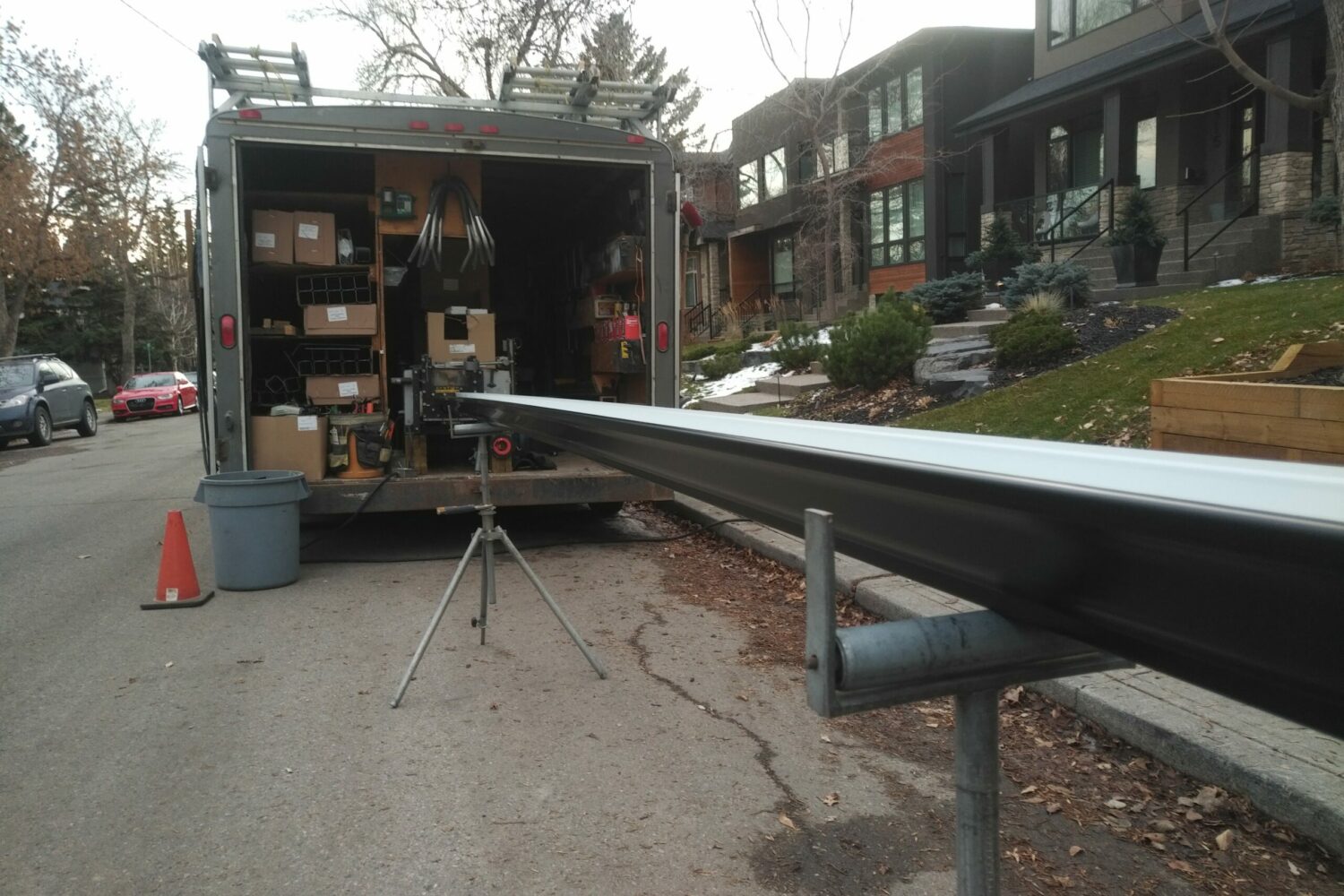 WELL EQUIPPED AND EXPERIENCED FOR ANY JOB
Our installers are knowledgeable and experienced in the installation of gutters and pipe and utilize techniques that ensure proper performance. We use high quality materials and sealants to ensure chances of leaks are minimized.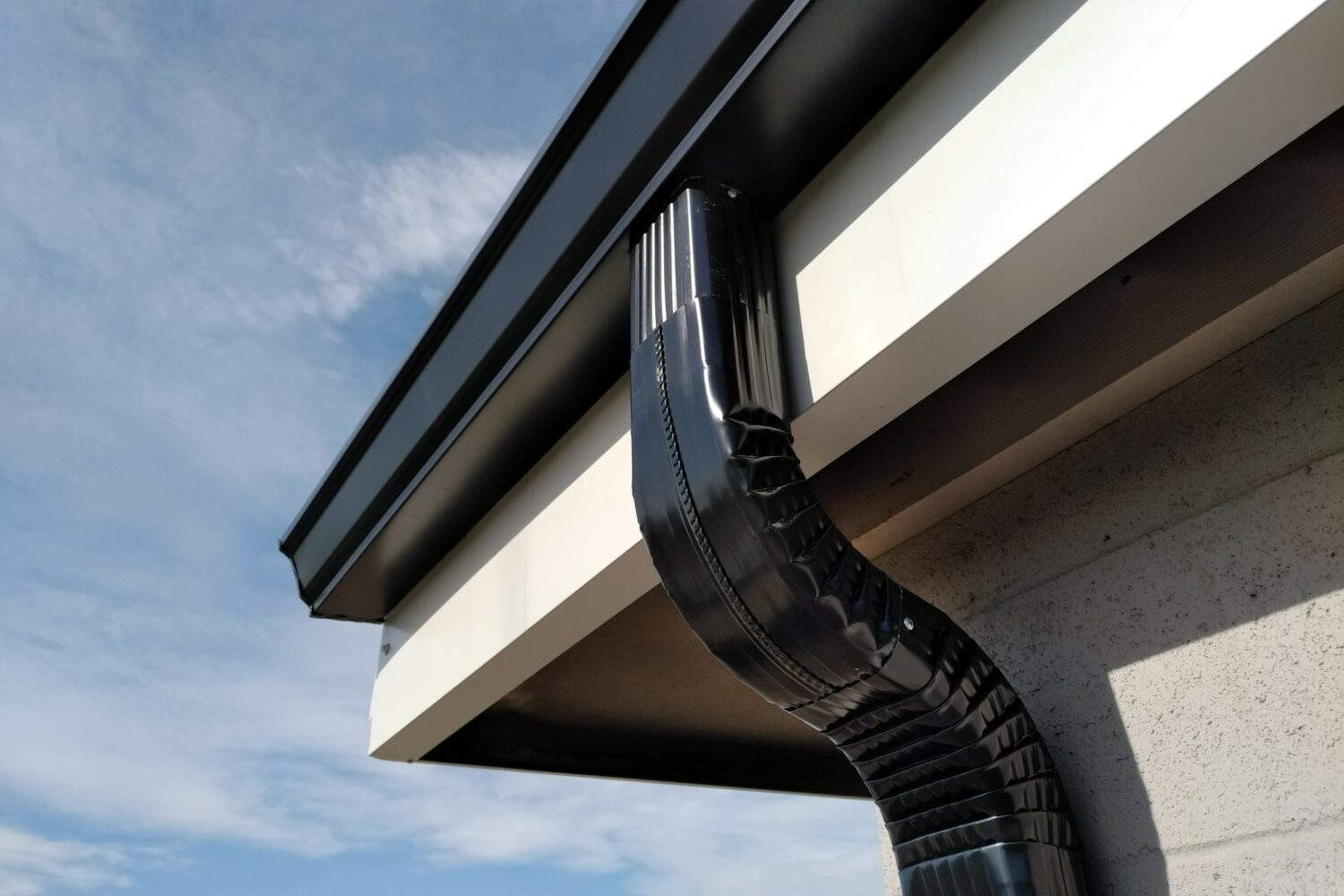 LEAF GUARD
We supply and install high quality leaf screen systems for 5″ and 6″ gutters. Adding leaf screen is a great option for homes surrounded by mature trees where frequent cleaning may not be a good option.
There are many DIY options available at hardware stores, but none match the functions of a professionally installed leaf guard by Valiant Exteriors Ltd.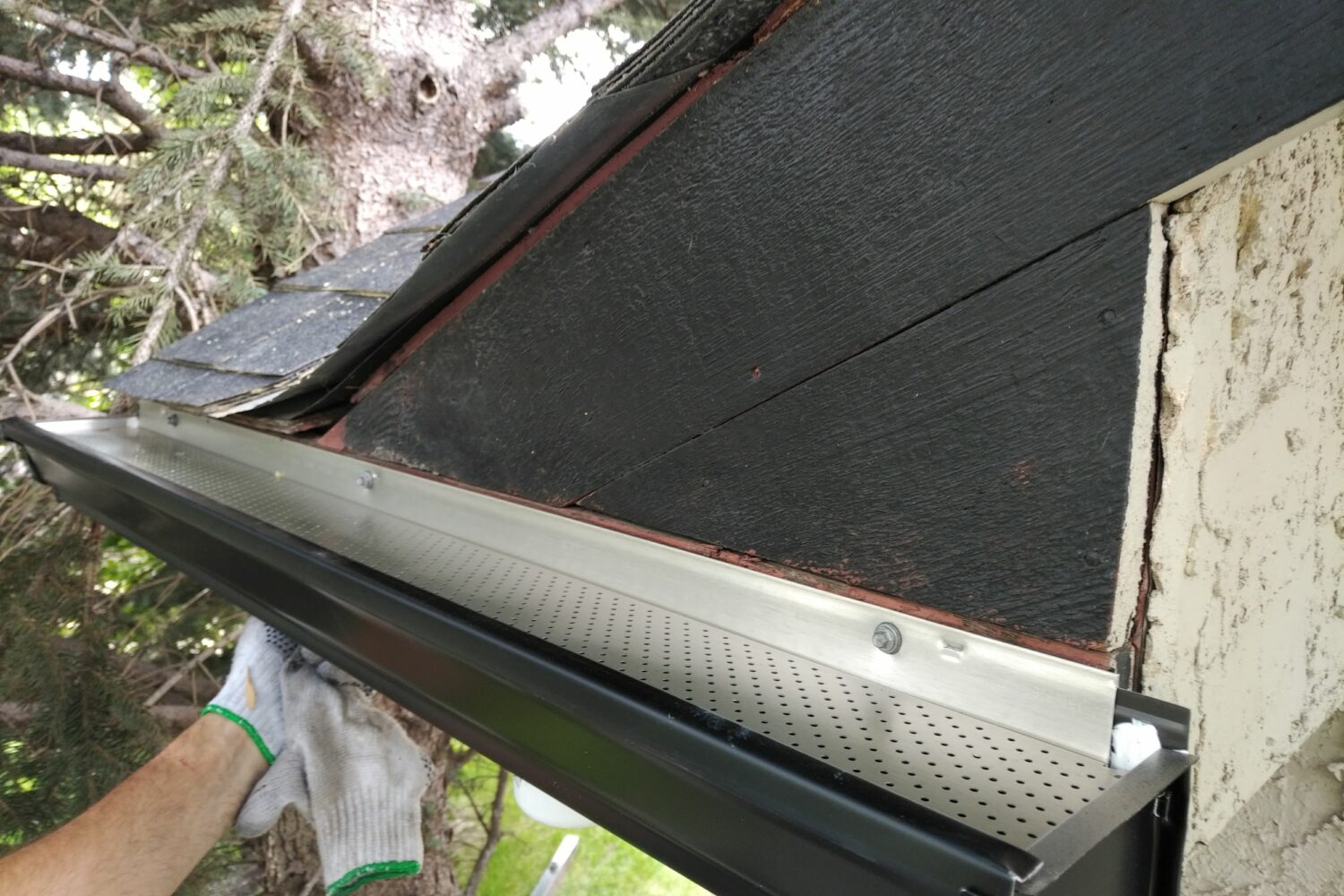 DE-ICING CABLE
Keeping gutters and pipe free flowing can be a big challenge in our cold climate. Poor attic insulation and ventilation contribute to a phenomenon known as ice damming, which can cause serious damage if not addressed.
One way to keep ice under control is to install heating cables in the gutters, pipe, and even on the shingles. We supply and install high quality self-regulating de-icing cables that can be left plugged in year round and give you the peace of mind you deserve.