BeOnStone Detail Brightens Up the Garage © Valiant Exteriors
Engineered artificial stone has been popular for centuries. It may have reached its artistic peak in the art nouveau period, when engineers cast elegant stone panels. However, it followed on successfully with that most fundamental of workshop equipment, the grindstone. There has also been a marked uptick in using it as complementary siding in Calgary.
Early Examples of Engineered Artificial Stone in Europe
Engineered artificial stone appeared in London in 1769 in the form of decorative vases and tombstones. These comprised sand and powdered flint in an alkaline solution heated until the siliceous particles bonded.
Victoria Stone followed using finely-crushed granite and portland cement. If you were to walk across London's Westminster Bridge you would probably not notice the decorative Red Lion was cast from moulded Coade Stone.
Types of Artificial Stone Popular in Canada Today
Most modern forms of engineered artificial stone are made in moulds to imitate the surface of genuine stone. These are cheaper than the real thing, but may look strikingly similar. Moreover they are far lighter in weight, and much easier to transport and install. It's no wonder the Beonstone and Quality Stone products we offer have become so popular.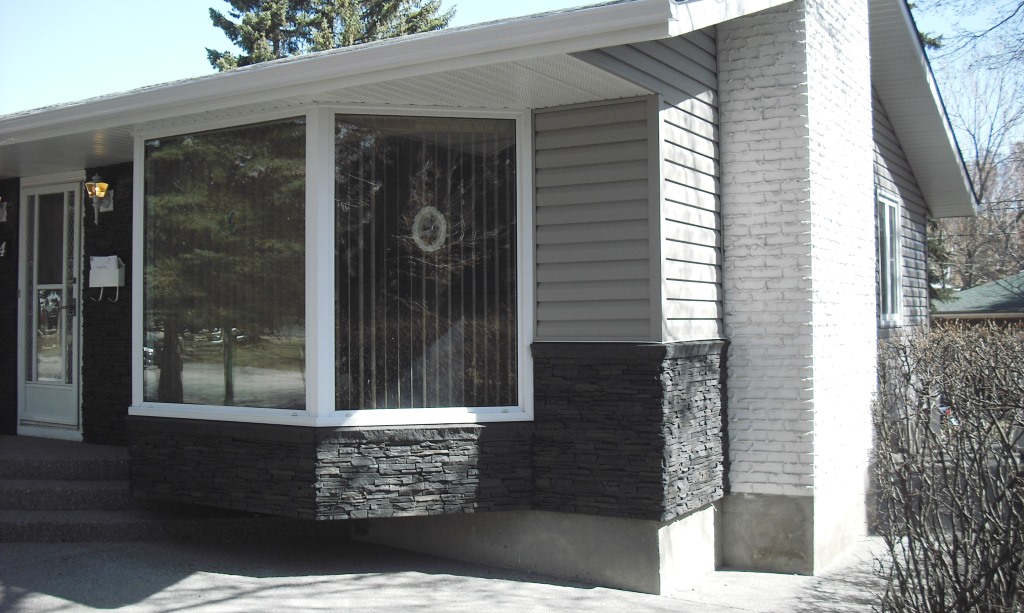 We supply engineered stones comprising marble powder, resin and pigment as architectural products to embellish the appearance of our clients' homes. Our suppliers cast them in factories as sheets, before cutting, grinding and polishing them.
There are actually two distinct types of engineered stone. One type uses ground marble as its base, while the other processes quartz. The manufacturing process is broadly similar although the construction industry uses them differently.
Engineered marbles are popular as floors in large commercial projects. While engineered quartz is widely popular for counter tops, window sills, and floor and wall coverings in Calgary.
We Have a Range of Engineered Artificial Stone Samples
Engineered stone perfectly complements traditional renderings and strip sidings, by breaking up plain areas and adding interest. We will happily bring engineered quartz stone samples to your site, together with siding samples to help you simulate the effects we could create.
We want our clients to have the opportunity to choose freely between siding options before we accept their order. We can also show you various sites where we have worked previously. If you are interested, please call Valiant Exteriors at (403)829-1661 or send us an email when convenient.
It will be our pleasure to help you explore what we could achieve together, with modern engineered artificial stone so popular today.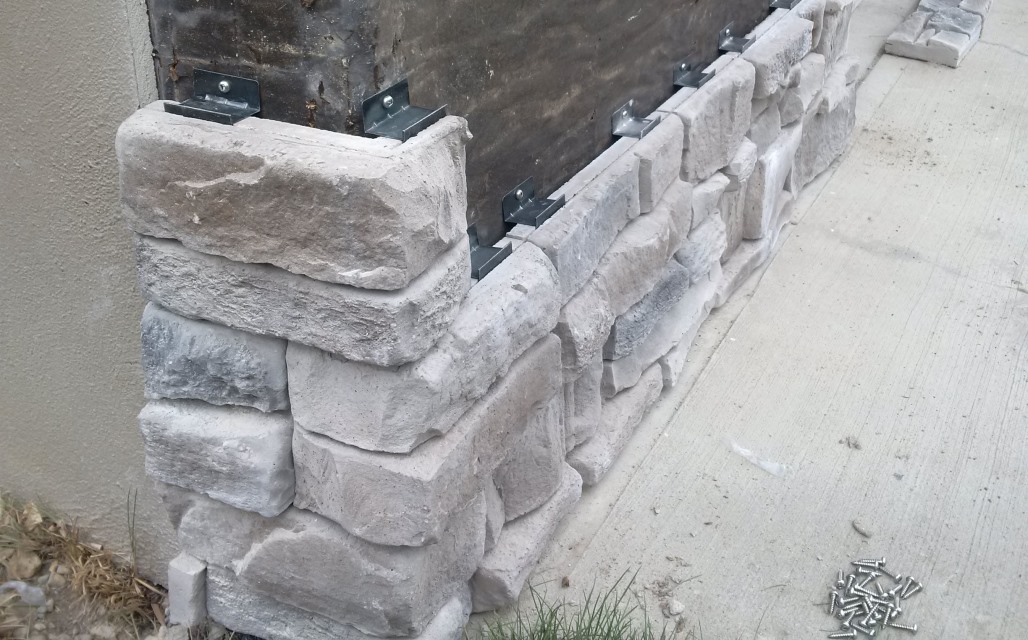 Recent Posts
Weeping Tiles What's Behind the Name?
How Vinyl Decking and Cladding Transformed a Home
Preview Image: BeOnStone Detail Brightens Up the Garage © Valiant Exteriors