Vertical Metal Siding on a warehouse
Our roofs and sidings are our first line of defence against the elements. They shield us from sun, rain, snow, heat, cold, and freezing winds. Without them, we would not be able to enjoy a comfortable environment inside, assisted by our HVAC. Yet how many of us give them a second glance unless they have started leaking.
There are many different types of roof and wall cladding materials available. They all have their upsides and downsides, because manufacturers make each type with a particular purpose in mind.
By all means speak to Valiant Exteriors for professional advice. We'll exchange ideas for using wood, stone, plastic, metal, and composite materials on your home or commercial building.
Using Metal Sheets for Roofs and Sidings in Calgary Homes
Corrugated iron sheets were all the rage during the colonial era. Refrigerated steamships arrived in Canada with iron and steel cargoes as ballast, and then returned to Europe with fresh produce from Canadian farms.
Hence many people associate metal siding and roof sheets with retro buildings and industrial parks. That's a great pity because these sheets are now available in a variety of exciting profiles and colours. These profiles are rolled out in steel mills and factories, and include classic corrugated, wall deck, and a variety of other designs on the theme.
However nowadays the glory is in the colours manufacturers apply to the steel and aluminum sheets. These tones range from black and muted charcoal all the way to the vibrantly strong tints the Victorians loved. So yes, metal roofing and siding could add a stylish new dimension to your home.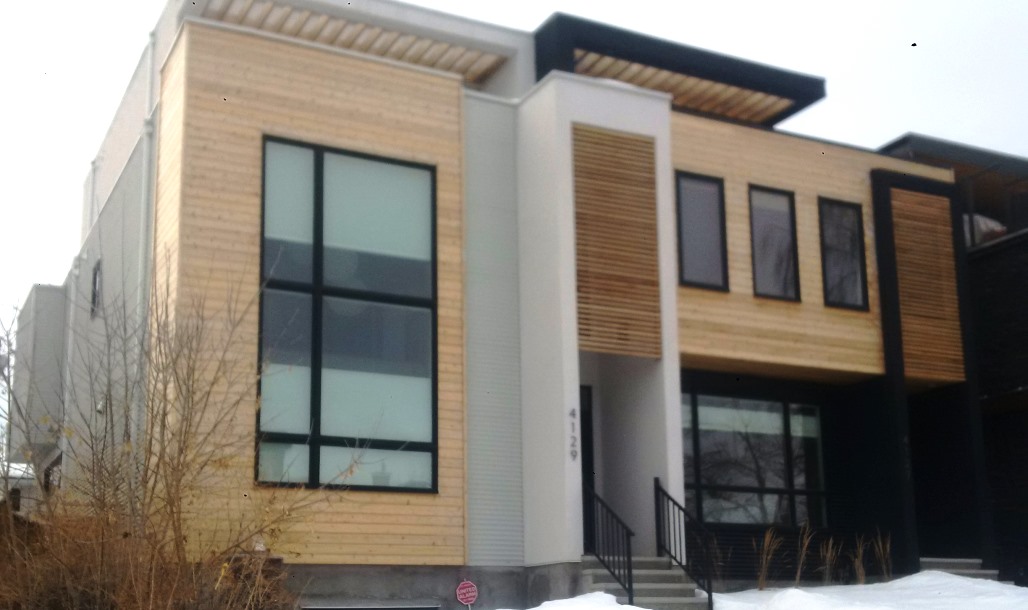 Which is Better: Steel or Aluminum Sheeting?
As always, there's a compromise in the construction industry for everything. Galvanised steel sheeting is robust and dent resistant, although all galvanised iron does eventually rust, depending on climate and accumulation of rotting vegetative material.
Aluminum, on the other hand is more corrosion-resistant, but can dent quite badly in a heavy hailstorm. Your choices between metals, profiles and colours all depend on a combination of climate and your personal preference. It's important to find a balance between what you like most, and what will work best.
You can speak to Valiant Exteriors anytime you feel you could benefit from professional advice. We are a small, family owned Calgary business with a big reputation for doing quality work on the exterior of homes.
Related Posts
Why We Use K-Style Profile Gutters on Our Jobs